Most everyone is aware by now that Tangie Baxter Designs is no longer operating as your one-stop "Altered" Shoppe these days but some of you may not be aware that there are other changes going on right now, as well. For instance, both Tangie Baxter and Sherrie Drummond are holding challenges at their respective new homes; Tangie at
Scrapbook Graphics
and Sherrie at
Scrap Orchard
. I happen to know that they promise to be fun and fabulous and very much inclined to us "altered artists" including but not limited to weekly ATC challenges complete with prizes, even!
Here are two of my submissions for the challenges to be hosted February 25th:
#1-She Walks in Beauty; for the Altered Hearts Challenge: Lyrics (details
here
).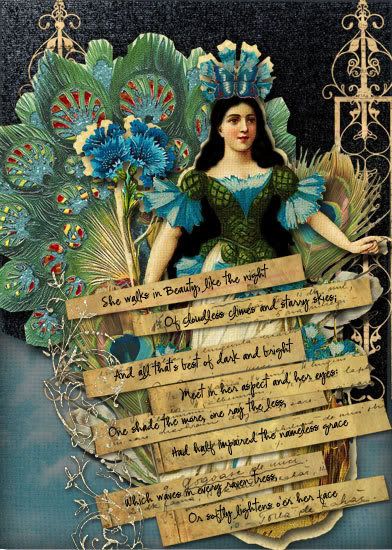 #2-When Pigs Fly ; for Tangie's Altered Challenge: Altering Brushes/Stamps
(details
here
)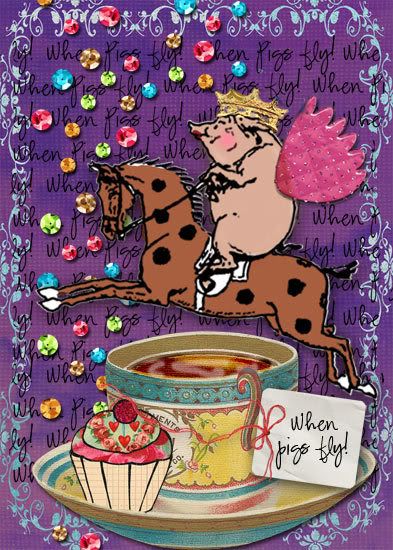 If you're up for a challenge to get a little funky and have some altered fun, don't hesitate to check it out. And if you can't play this week, be sure to check back later.
And FYI, for those who may be interested: