I can hardly believe an entire month has passed since my last post! So, it seems that I have much updating to do with all of you. I honestly don't know where I should begin but I think I'll start with "Hey! I've been tagged!", by Erika Killen aka Dancing Scrapper, a wonderful friend of mine who just so happens to be a very talented scrap artist. We've have been involved in so many creative endeavors together through the years and scrapping is just the most recent. I have to say that I honestly probably would never have even given it a shot and most definitely wouldn't have kept it up if it weren't for her inspiration. Have you seen her layouts? Though she'd beg to differ; she is amazing! There are so many in the scrap community that inspire me in so many ways and below are those blogs I love to visit (though I'm sure they have already been tagged and I'm probably doing this wrong).
But first,a quick update:
Scrapping has been on the back burner pretty much since I left my duties over at the O. I've had a few moments of creative withdrawal but my life has me busy with so many other things right now. I am starting to get semi-settled in the house so that's good. We have decided to hold off on any major restoration efforts for now which is hard because the more I learn about the history of the house the more excited I become to return it to it's former glory. Even the kids are excited. (They think we're famous-teehee)
Anyone who knows me, knows that I can't remain completely idle when it comes to being creative so I have recently decided to devote any spare time I may have to my writing and with Erika on board (of course) the two of us have been busy. In fact, I will be flying out to LA in October to work with her on set as assistant Make-up Artist. We work so well together. Should be fun!
And now down to business; let the tagging begin-
1.
Erika aka Dancingscrapper
- my friend, my writing partner, and an all around brilliant artist; even her blog is a work of art.
2.
Catherine Paturet
Her layouts are the most incredibly detailed, precisely placed layouts of sheer perfection. There seems to be no end to her technical ability; amazing!
3.
Sue Jones
- Her byline reads: The deliberations, ramblings, ponderings and sometimes humorous accounts of an addicted Digi scrapper and mother. Sue's blog is all of these things. I so enjoy reading her posts and she is one of the sweetest persons I have been privileged to meet in the Digi-Scrap World.
4.
Annie Manning
- Annie is am amzing creative spirit, designer and just loves her family so much.
5.
Robyn England
-Robyn is one of the very first scrap artists whose work I was introduced to over at Scrap Artist and I instantly felt a connection. She is fun, quirky and outside-the box and all of those traits really inspire me.
6.
Gabi(Garynka)
How she manages to do it all, I just don't know! This girl is smart, talented and super sweet.
7.
Christina Renee
- Though I do not have the privilege of knowing her personally, this is one of my favorite blogs to visit. Loaded with great tutorials and goodies equivalent to grungy perfection.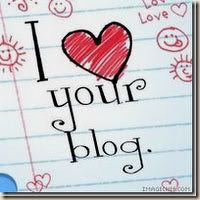 Here are the rules:
1. If you've been tagged, you can put the logo on your blog.
2. Link the person from whom you received the award.
3. Nominate at least 7 other blogs.
4. Put links to those blogs on yours.
5. Leave a message on the blogs you've nominated.
Well-that's it then. I'll leave you with a shot of my newest hybrid art venture: The Teacup Fairies-vintage baby photos with digital scrap wings, a bit of dazzle, and placed in actual china tea cups . . .